Aurianne de Lacoste Lareymondie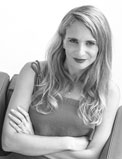 Avocate collaboratrice
Associate (Avocate)
Aurianne de Lacoste Lareymondie, avocate collaboratrice, intervient principalement en droit du travail, aussi bien en conseil qu'en contentieux.
Expériences récentes :
Conseil en RH, détermination de stratégie contentieuse et précontentieuse.
Assistance pour les négociations de départs de cadres dirigeants.
Conseil et assistance pour la consultation des représentants du personnel et le transfert des contrats de travail, dans le cadre de projet de

 

restructuration d'entreprise, de transformation, de fusion, d'acquisition.
Assistance dans le cadre d'audits sociaux.
Conseil et assistance dans le cadre de

 

l'élaboration et la mise en place de plans sociaux.
Conseil et assistance dans la procédure de licenciement des salariés protégés.
Assistance et représentation devant les juridictions sociales, civiles, administratives et pénales (correctionnelles et criminelles).
Recent experience:
HR advice, establishing litigation and pre-litigation strategy.

Advising in executive exit negotiations.

Advising and assisting with the consultation of employee representatives and the transfer of employment contracts in the context of corporate restructuring, transformation, merger and acquisition projects.

Assisting in the context of employment audits.

Advising and assisting in preparing and implementing redundancy plans.

Advising and assisting in the procedure for dismissing protected employees.

Advising and appearing before the labour, civil, administrative and criminal courts.
Parcours professionnel :
A rejoint le cabinet D&S LEGAL en janvier 2018.
Admise au Barreau de Nouméa en mars 2018.
Collaboratrice, Cabinet GIDE LOYRETTE NOUEL (2014-2018).
Collaboratrice, Cabinet ARSIS (2012-2014).
Admise au Barreau de Paris en novembre 2011.
Elève-avocat, Cabinet MEYER, (2011).
Elève-avocat, Ministère de

 

la sécurité du Cap Occidental (Afrique du Sud) (2010).
Elève-avocat, CABINET PARIENTE (2010).
Juriste en droit social, SAGE SA (2009).
Career:
Joined D&S LEGAL in January 2018

Admitted to the Noumea Bar in March 2018

Associate, GIDE LOYRETTE NOUEL law firm (2014-2018)

Associate, ARSIS law firm (2012-2014)

Admitted to the Paris Bar in November 2011

Intern, MEYER law firm, (2011)

Intern, Ministry of Safety and Security, Western Cape Government (South Africa) (2010)

Intern, PARIENTE law firm (2010)

In-house counsel in employment law, SAGE SA (2009)
Formation :
Ecole de la défense pénale des Barreaux de la Cour d'Appel de Paris (2012)
Formation Professionnelle des Barreaux de la Cour d'Appel de Paris (2010)
Institut d'Études Judiciaires, Paris I  Panthéon-Sorbonne (2009)
Université Paris I Panthéon-Sorbonne, Master 2 de droit social- juriste d'entreprise (2009)
Université Paris I  Panthéon-Sorbonne, Master 1 de droit social (2008)
Université Montesquieu Bordeaux IV,

 

licence de droit (2007-2005)
Education:
"Ecole de la défense pénale des Barreaux de la cour d'Appel de Paris" (Criminal defense school of the Bar Associations of the Paris Court of Appeal) (2012)

Professional training of the Bar Associations of the Paris Court of Appeal (2010)

"Institut d'Études Judiciaires" (Institute of Legal Studies), Paris I  Panthéon-Sorbonne (2009)

Université Paris I Panthéon-Sorbonne, Master 2 in Employment Law-In-house counsel (2009)

Université Paris I  Panthéon-Sorbonne, Master 1 in Employment Law (2008)

Université Montesquieu Bordeaux IV, Bachelor of Laws (2007-2005)
Domaines d'intervention :
Droit social
Droit civil
Droit pénal
Practice Areas:
Employment Law

Civil Law

Criminal Law